Our patients are the heart of our practice and the reason we exist. That is why our main focus has been to understand and fulfill their needs. Find out what the most important people, our patients, think of our services.
BEST DENTISTS
"The team of doctors are comparable to none!! Really ... They are comparable to none!! My care in Costa Rica was by far superior to any of my experiences in the United States. When I read testimonials most people talk about how inexpensive their procedure was compared to the USA. In my case it wasn't about money. I was searching for skilled dentists who approached their patients with more than their skill but with compassion empathy and respect. Every person on the team knew how nervous I was on the day of surgery. And there was not one minute not one second that I didn't feel embraced in their skill and in their love. The results were far greater than my expectations. And I go home .... Back to the USA transformed!
Jean Ann - New York, USA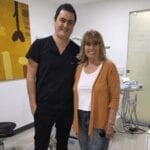 GREAT SERVICE
"I wasn't sure what to expect when meeting a Costa Rican dentist for the first time as I have always feared the dentists. I have avoided taking care of my teeth for more years that I can remember. I was willing to travel three hours to Costa Rica to see if there was the cosmetic dentist that I have been looking for. The Doctors were honest, understanding, and very informative when I came to discussing my options and helping me achieve what I want for my own smile. I have been able to completely restore my whole smile with All-on-4 procedure and I truly love the work that Dr. Freer did."
Beatriz Williams - Paoli, PA 19301, USA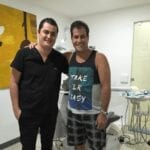 AWESOME CONCIERGE SERVICE
"Great, professional, quick, courteous!! I was greeted immediately upon arrival with a warm smile of Massimo. I got there early and they saw me right away! My appointment was quick, but I didn't feel rushed or hurried. My technician took his time and was also very friendly. Once I saw the the doctors they were really thorough. Spoke to me and explained everything that was going on. Everybody was warm and welcome and was very professional. Everyone was so friendly and helpful. I told them I was fearful and they made me feel so comfortable and really went through details about my health with me. Love them!"
Mike Johnson - New York City, USA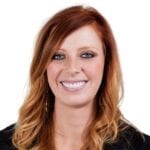 HIGH-TECH OFFICE
"I needed several fillings and all the doctors took care all on the same day with excellent treatment in a well equipped and air-conditioned clinic. Their friendly, caring, and gentle approach helped to ease our concerns about getting treatment in a different country than ours (we're from the Chicago area). Dental costs in Costa Rica are lower than in USA while the treatments, services and equipment provided are of equal or higher ranking so this is a no brainer. They're excellent and I'm very happy to be a patient."
Sara Moore - Chicago, USA